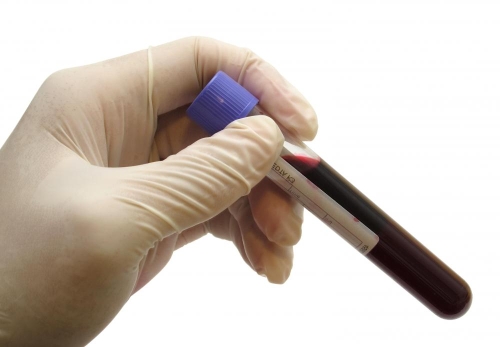 A cheerleader in a perfectly-maintained Gotham University uniform bounces up to the front door of one Jason Blood's manor. Her red-gold hair is bound up in pigtails and she carries a coffee can overflowing with crumpled dollar bills marked:
Honey-colored eyes are alight with enthusiasm toward her presumptive goal of raising funds, red, red lips wrapped around a Tootsie Pop. She bangs on the door with surprising force, knuckles rapping like she's the police.
The longer weekend meant a few extra days spent to train. So far one of the positive sides to the intense training was that she was often too sore to get stir-crazy. If she wasn't working with a blade, she was doing something else to keep fit and focused. There was also the bits that Becky did not research when she asked Jason Blood to teach her how to knight, all of the chores. It had been a different and humbling reality. 
A relatively quiet evening attempting to stretch out her sore limbs and indulge in some music had turned into answering the door of the old house. Both eyebrows rose before she leaned against the doorway, arms crossed over her chest and the thin tank top as the cold of the air seeped into the warm home. 
"Seriously?" she hissed, turning against the door frame to look behind her to make sure things were clear before turning back towards the Cheer Nurse. 
She was considering for a moment if it was even polite to invite her in. It wasn't her home, it wasn't like she told anyone where Blood's house was either. The Nurse didn't need anyone to tell her where she was though, she seemed amazingly skilled and well…Becky was very aware she gave her one potent tool to keep tabs on her. Blood, life essence, the very important element of the human body and also a very powerful one in the occult. 
"Fuck, just get inside before you freeze your ass off, if that's even possible," it was a rather perky posterior, there might have been a bit of a stolen glance. 
Maybe the shock and the surprise wore off once the Nurse was inside and the door was closed, or she remembered her manners about being kind to someone that was doing a lot to help her out without asking for much in return. 
"Would you like some tea? Coffee? Uh…welcome to Blood Manor. He's going to know you're here. Wards and stuff."
Indeed the donation had played a part in things, allowed Asa to craft a deeper bond with Becky so as to keep better tabs on her; a blood connection was much easier than merely scrying, and allowed her to bypass most types of wards. That's not to say she hadn't also done as she'd said she would with it, though. There was just a bit of utilitarianism in the dual purposing of resources, and of course the cause of the request in the first place.
At the awkward greeting she beams around her sucker and rattles the coins around the bottom of the can before pulling the former from her mouth in a languid sort of way that would've made porn stars jealous. "We're raising money for charity!" she calls out past Vesper, cupping a hand to her mouth to completely blow any pretense of secrecy here.
Laughing, she allows herself to be ushered inside. "For all you know it is!" the healer from Hell says, seeming to be in a chipper and upbeat mood. The skirt is an inch or two too short for regulation, but at the very least she's wearing the right shorts beneath it. "Oh I know all that." She waves off the notion of Jason knowing; it's unimportant to her, for whatever reason.
"I'd take a bloody mary but I doubt your host has any saint's blood handy." She clears her throat, mostly for show. "You said to get in touch if I found anything 'crazy'…"
"I don't know what he keeps in the other pantry. Some things are off-limits." 
Rebecca was okay with that, she was a guest in his home and it was a kindness already to allow her to stay during her weekend training. A young woman in workout gear and another in a cheer-leading uniform looked very out of place in what was a home of an odd collection of antiques and a mish-mosh of decorating styles that dated back, well, further back than she ever wanted to research. 
The kitchen at least had some modern amenities, a small breakfast table that was littered with books that Becky quickly got to shutting and placing in a careful pile. Some old classic literature and then some other more obscure works in various languages. If she wasn't working out or doing chores, she was studying and sleeping. 
It was the Nurse's words that caused her to slam a heavy book on the table a little harder than she had intended. She wasn't even sure what measure 'crazy' would be at. She just wanted to be warned if it had turned up anything that she may need to be aware of immediately. 
"Yeah? I'm not active in that way so uh…nothing in that arena then. I'm not even sure what to expect, you're a Nurse of a different kind." 
With the space clear she busied whatever worry she had with making a drink. Maybe a regular bloody mary would do, she could at least manage to make that even if it was missing a crucial ingredient. Being in college since she was younger got her a head start on bartending basics. One glass quickly became two in the light of any heavy hitting news. She was trying to be cool about it. She asked for this, she didn't ask for anything to be easy. It certainly wasn't going to be from this point on so at least she better get used to a little crazy. 
Celery and a dash of pepper on top to finish off the glasses and she was bringing them back over, a bit hastily made and maybe a little heavy on the vodka. 
"I truly appreciate you doing this and I appreciate the time and energy you've put into it…and I really mean it, just wanted to get that out in case I react in a nasty fashion. I'm going to really try not to."
Asa rolls her eyes at that, but maintains a pleasant enough smile, setting the coffee can on a random shelf alongside some antiques. Maybe she'll remember it on her way out, though she really doesn't have any need for the money within. And most charities are scams, anyways.
Moving through Etrigan's lair as an uninvited guest carries its own kind of thrills, though. She folds her arms and glances around, smile turning to smirk as she sees how his other half lives. "Awfully ostentatious," she observes, shaking her head. The whiplike ponytails lash at her cheeks with the gesture.
After Becky mixes her drink, she takes a glass and lifts it to her lips, eyes closed as she savors it. "Not quite the same, but I do appreciate a bartender that pours with a heavy hand." She licks an errant droplet from her lips before taking a seat at the dinner table.
"Oh, you're probably going to react in a nasty fashion," the Nightmare Nurse confesses in a weary tone of voice. "I've run your blood and the news is a little disturbing. But! You can still opt out of hearing it, if you don't think you're ready." The blonde waits, patient as a judge, for a response one way or another before pushing onward.
She shrugged as she looked around the room. Ostentatious was one word but the man had lifetimes to collect fortunes, memories, stuff. It kind of made sense in her mind when she put into perspective his age and experience. 
"I don't know him well enough to really say what it is. The study's nice though. Lots of good reading material, plenty delving into the more infernal realm." 
That's about all she could say about it. It would take her a lifetime to read everything and study every text that he had collected over the ages. The very thought that she could spend the rest of her life just trying to absorb it all in and still not even get close to reading everything was just daunting. 
Before she switched topics she reached for her own glass, fearlessly taking a few gulps to prepare herself. It was just easier to try and brace herself but at the same time she was trying to keep her posture loose and she was even swirling the liquid around with the celery before pulling it out to take a nibble. 
"Band-aid has to come off sometime," it was the brave thing to say. Part of her didn't want to even acknowledge there was even more to this mess she was dealt. 
At the same time, it has presented some really good opportunities to do good. It was just going to depend on how she handled it and what she decided to do with the information. 
As someone many times older than even Jason Blood, Asa has little to show for it beyond a head full of memories – a mixture of good and ill, most for the most part inconsequential. Just like many, if not the majority of, these relics. "Almost as if he were preparing for this day, when he had a student of his own," she muses, "Or else his memory's starting to go. Once you get past five hundred I suppose that's one of the first things that does."
She purses her lips and nods as Becky steels herself for the news. "I like your pluck, kiddo, but you're gonna want to be sitting down for this," She pulls her celery as well, biting it in half with a loud crunch before seeming to swallow it without chewing. The presumptive demoness waits for her directions to be followed, setting her glass down on the table.
"Your bloodline traces back to ancient Sumeria, which, congratulations, makes your devil daddy a fair bit older than your mentor." Savvy as she is, she tends to avoid using his name during conversations like this. Especially in the Demon's own home. "Well, 'daddy' is a… bad word to use, considering his proclivities" She shakes her head and sighs softly.
"He's a real bad one, but as I said before, you don't have to be. His name… is Nergal."
"Fine," she sat without any hesitation. As if sitting was going to make it any better if it was really horrible news. 
Again, she attempted to keep her senses distracted by nibbling at the celery. She was listening intently though, taking in the words very carefully, analyzing them as if they may be false. Did the nurse have any reason to lie to her? Not really. She had been truthful all this time, she had helped her and aided her without expecting anything in return. Unspoken to the blonde, Becky was willing to help her if she had ever needed it in the future. Alliances were good, even if it wasn't quite a friendship, at least it was something. 
There was a hard swallow as she raised the glass to her lips to absolutely drain the glass. The hot sauce she mixed in was making her eyes water and making sweat bead on her forehead by the time she set the glass down. 
"So…my father isn't my biological father…" 
Which also meant someone else had deceived her mother and taken advantage of her. 
"…why did I drink all of that? I've read some stuff. I'm familiar with the name. I just…why my family? Why me? Now all this fuckery too?" 
The questions were just leaking out but she brought a hand to her mouth to keep anything else from spilling out, including the contents of her stomach but even that was becoming a challenge. It felt like she was suddenly dipped in an ice-cold pool. 
Asa clasps her ungloved hands together, watching Becky's response as carefully as she listens to it. "Something like that, yes." She sighs and shakes her head. "I can't really speculate as to motive, but I think that as far as your family goes it was largely incidental. It had to happen to someone, and where you're concerned it's not personal, just part of a greater plan."
She shrugs a bare shoulder, her expression inscrutible. "Unfortunately for them, you managed to evade their trap. I'm not sure how that has affected things for them, if they have any contingencies or if they'll try for you from another angle – they made quite an investment in the expectation that you'd turn, and not just the mystical kind."
All of it had been working toward this one unfulfilled outcome. The clutch of demonic children, the reason that Becky alone had survived undetected. Nightmare Nurse lays it all out calmly, rationally, as if she's not speaking of grand metaphysical crimes at all so much as discussing the ingredients of her world-famous birthday cake at her local branch of the Oprah Book of the Month Club.
"I'm sure taking it personal," it was said between gritted teeth. 
Not even a second later she was taking deep breaths and whispering a count to ten before she could pull her words back together. She wanted to smash something. Logic in those deep breaths said that wouldn't get anywhere except in a whole lot of trouble with her mentor. She could smash something during practice. She could hack and slash and destroy something to absolute utter tiny little pieces and nobody would be hurt because of it. 
"There's another common denominator. The Demon," a brow was raised. Was that coincidence? Jason admitted he had been keeping an eye on her, had seen her grow up and deal with all the challenges of having a father that was a demon of a different kind. The ripples it caused in her family, a family so desperate to stay together and try and patch together some semblance of normalcy. It was like living with the Munsters. 
"I don't want my family knowing. It will open doors that can't be closed. I'm not even sure how to tell this to my mentor."
"Of course you are, you're a person," the immortal replies, her voice taking on a matronly, sympathetic tone as she reaches out to place a hand on Becky's arm. Doing her best to keep the teenager calm, so as to avoid an unpleasant outburst. The compassion is more than utilitarian, though, genuine in ways that those with a better understanding of what Asa actually is might not understand. Or believe.
She frowns, nodding hesitantly at that assertion. "Yes, I think he's a linchpin in all of this as well. I used the word 'they' earlier because it's more than just Nergal operating alone. The earthbound resources required for this scheme are beyond his command." Sucking in a breath through her teeth, she continues: "I understand that this is an awful lot to put upon your shoulders, but you're not alone in this."
For now, perhaps it's best to leave something for Becky to work after. To withold information until she's asked, rather than simply laying it out, so she waits on that. Waits until Vesper is prepared to hear it.
She still felt sick. Any kind of consolation at this point wasn't doing a lot to soothe her nerves. The words mattered though, trying to discover the logic of this situation felt a little like disconnecting herself from it in a way, even if she was very much tied in. 
"I remember saying that it wouldn't change how I was going to do what I want to do. I still stand by those words. This has just plopped down in the middle of it." 
She quickly changed the subject, it wasn't going to fix how she was feeling but it might distract her thoughts for a little while. 
"I asked Jason to train me like a knight. Just a badass lady knight that was raised Athiest. I thought it might help me set a good standard of values and honor for myself. It's also exhausting. Which is a good thing for me. I guess hearing all of this makes me just want to be better than what was dealt to me even more. I'm not really that powerful yet, I don't know enough. I feel like a stupid tiny pawn in it all right now. Maybe that's how it is, for now. I have to trust in my mentor right now, and those trying to help me."
Asa stops trying to press the issue, allowing Becky's statement to stand on its own. At her age it's important to be heard and understood, and that means it's on the blonde to show that she hears and understands instead of trying to dismantle her statement and show her why it's wrong. So she nods and allows the topic to shift, still wearing a look of beatific patience.
Smiling at the choice, she nods approvingly. "Just don't let him talk you into a vow of chastity; you'll definitely regret it," she says with a wink, thinking on Lancelot and so many other knights whose libidos proved to be their undoing. And millenia further in the past, oftentimes it was at Nightmare Nurse's own hands, though those days are long past.
"Believe it or not, I was once a stupid tiny pawn too. Still am, I suppose – sometimes. But you'll get to a point where you can control your destiny and make your own decisions. The hard part is getting there, escaping your nature and the machinations of your elders to become… your own woman." There's something wistful in her words, reflective almost.
"I've been reviewing the old rules of courtly love. Wasn't published until a while after his time but it's enough to make a modern day woman and feminist roll her eyes and spit in rage. No silly vows like that. Maybe I have a while to explore all of those carnal desires and romantic urges, maybe I don't. They're still there." 
The way the Nurse said it made it seem like it would take a long time to achieve that end. It was something to work towards. It was better than being dragged down by the facts. There was going to be some shameful over indulgence of alcohol and destruction in the very near future, all the same. 
Rebecca reached out to take the Nurse's hands in her own, giving them a squeeze. It was a ridiculous looking scene, holding the cheerleader's hands over empty glasses of Bloody Marys. 
"You're a good nurse demon lady. I'm very lucky and blessed that you care enough to help me and listen to me. Thank you."
The Nightmare Nurse waves her hand dismissively. "Oh, that's mostly bullshit. With a few unfortunate exceptions, anyways." She smirks, the confidence in her assertion born of the fact that presumably she had lived through it. She blinks in surprise as Becky takes her hand, but squeezes back and smiles warmly at the gesture. "Magic always has a price," she says, "but for you… your thanks are more than enough."
There's more to it than all that, of course. Her Oath, and the promise she'd made to Zatanna, but any noble action could be flensed if exposed to rigorous and methodical scrutiny. She's trying to do the right thing here, regardless of any other circumstance, because: "This is the path I chose, to heal a sick world and give comfort to those that I can.
"But I was once in your same situation. And I was much, much worse, but even I was given the chance to change my ways, to become… my own person. You deserve the same, Becky. You deserve it far more than I ever did."
"Yeah, you said something about complete annihilation or something like that. Glad you didn't get to that point," she offered a wink with those words. Apparently the Nurse WAS worse. 
She released those hands without holding them too awkwardly long, "Someday, when I can help you, I expect you to ask and I will be there to help. No arguing that. Knightly shit, remember?" 
There was also a frown and a bit of a whisper as she leaned in a bit closer, "Don't tell the yellow guy I was mushy. He'll call me Sissy Girl instead and I'm still plotting how best to get on his nerves. I was kind of thinking sweetness and kindness might tone him down a notch."
"Something like that," the cheerleader agrees, giggling girlishly. "And so am I – I'm not my father, and neither are you." She leaves it at that, as it's already more than she's told most anybody about herself. But even if Becky were to dime her out, there are so many contradictory stories out there about the Nightmare Nurse for those who go looking that it'd just be white noise.
Even Zatanna doesn't know.
She nods solemnly when the girl makes a demand of her own. It's sensible, and shows that she'd been paying attention to her lessons. It's also a little bit binding, though also beneficial to the demoness herself. "I don't forget," is all she has to say to that, reassuring and possibly also troubling.
Literally crossing her heart with her fingers, she swears a little vow of her own. "I won't narc you out for having feelings, don't worry. And it's not as though I have much to say to him, anyways. Though he certainly wishes otherwise, or so I'm told."
"He nearly had you executed…" it takes a moment before the facts of the situation dawn on her. She merely had to throw it into a different perspective to realize that the action may have meant something else. She rose a hand to cover her face and sighed deeply into her palm. 
"He only likes to fight, he's not about much otherwise. I prefer it that way," there was no denying that he was quite a sight to see in battle and recently she had to a chance to slow down enough to actually see how ferocious of a beast he was. 
"I'll give you a ring if anything else concerning pops up. I'm going to destroy some dummies to avoid practice tomorrow."
Throughout the dawning of Becky's realization, the healer from Hell merely grins like the cat who caught the canary. She has little else to add to a discussion about Etrigan, other than, "If I had to choose, I'd rather deal with your mentor. But then again…" She lifts a shoulder, leaving the implication in the air. Something she'd said a while ago, that she isn't quite convinced that Jason Blood has as much control over his alter-ego as he believes.
Maybe he would prove her wrong.
She finishes off her spicy beverage, then chomps another quarter of the celery, dropping the top of the stalk back into the filmy glass. "Take care of yourself, Rebecca. Nurse's orders." She winks as she heads for the exit, pointedly leaving the coffee can behind.
She hadn't really placed her mentor into that line of thought. Well, that wasn't true, she has but it was short lived and quickly dismissed. The responsibility to herself to learn and get better and get control of herself took priority over entertaining any wild thoughts that had crossed her mind. That was usually the case most of the time, her experience with men was very limited. The future wasn't looking too much brighter so it was always easier to throw those romantic notions aside. She nearly choked on her own spit when Asa said those words. 
"He's easy on the eyes but kind of like a bland onion. A lot of layers to dig through to find something interesting, I guess. I don't know. Maybe he's not. I'm not going to find out for you." 
Those were her last words while narrowing her eyes at the nurse and gently clucking her tongue. She was already gone when she had noticed the Charity money was still sitting on the shelf. It was awfully tempting.